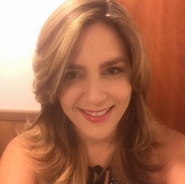 Brenda Perez
Real Estate Agent
BP Realty

es un equipo de trabajo con más de 6 años de experiencia en la Industria de los Bienes Raíces, enfocando nuestros esfuerzos en la venta de propiedades reposeidas comerciales, industriales y residenciales. Nuestro servicio de excelencia, transparencia y responsabilidad en el área de reposeidas nos distinguen en todos los bancos locales y clientes corporativos a Nivel Nacional.
Todo nuestro equipo de trabajo está compuesto por corredores de bienes raíces debidamente licenciados y altamente cualificados para lograr resultados de excelencia con un alto nivel de eficacia.
Su presidente Brenda Perez esta licenciada como corredora del Bienes Raices desde el 2012 sin embargo ha trabajado en las Bienes Raices desde el 2001, encargada del Area de Permisos del prestigioso desarrollo Paseo Caribe.





BP Realty is a working team with more than 6 years of experience in the Real Estate Industry, focusing our efforts on the sale of foreclosures commercial, industrial and residential properties. Our service of excellence, transparency and responsibility in the foreclosure area distinguish us in all local banks and corporate clients at the National Level.

All our work team is composed of Licensed Real Estate Brokers and highly qualified to achieve excellent results with a high level of efficiency.

Its president Brenda Perez has been licensed as a Real Estate broker since 2012, however she has worked in Real Estate since 2001, in charge of the Permit Area of the prestigious Paseo Caribe development.