About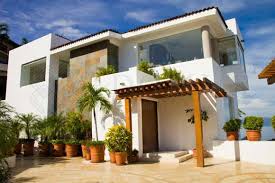 BP Realty es un equipo de trabajo con más de 6 años de experiencia en la Industria de los Bienes Raíces, enfocando nuestros esfuerzos en la venta de propiedades reposeidas comerciales, industriales y residenciales. Nuestro servicio de excelencia, transparencia y responsabilidad en el área de reposeidas nos distinguen en todos los bancos locales y clientes corporativos a Nivel Nacional.
Todo nuestro equipo de trabajo está compuesto por corredores de bienes raíces debidamente licenciados y altamente cualificados para lograr resultados de excelencia con un alto nivel de eficacia.
Su presidente Brenda Perez esta licenciada como corredora del Bienes Raices desde el 2012 sin embargo ha trabajado en las Bienes Raices desde el 2001, encargada del Area de Permisos del prestigioso desarrollo Paseo Caribe.
El trabajo arduo, efectivo y de extrema calidad ha convertido a BP Realty en una compania que delivers y nos ha dado el privilegio de en el presente ser Listing Broker de Rushmore Loan Services y VRM Mortgages Services. Estamos mas que orgullosos de informar que nuestra relacion con Rushmore Loan Services ha sido por mas de tres años y con VRM Mortgage Services por mas de un ano. Cumpliendo siempre las metas esperadas y sobre pasandolas en muchas ocasiones.
BP Realty is a working team with more than 6 years of experience in the Real Estate Industry, focusing our efforts on the sale of foreclosures commercial, industrial and residential properties. Our service of excellence, transparency and responsibility in the forclousure area distinguish us in all local banks and corporate clients at the National Level.
All our work team is composed of real estate brokers duly licensed and highly qualified to achieve excellent results with a high level of efficiency.
Its president Brenda Perez has been licensed as a Real Estate broker since 2012, however she has worked in Real Estate since 2001, in charge of the Permit Area of ​​the prestigious Paseo Caribe development.
The hard work, effective and of extreme quality has turned BP Realty into a company that delivers and has given us the privilege of being in this present Listing Broker of Rushmore Loan Services and VRM Mortgages Services. We are more than proud to report that our relationship with Rushmore Loan Services has been for more than three years and with VRM Mortgage Services for more than one year. Always fulfilling the expected goals and passing them on many occasions.
Member of San Juan Board of Realtors
Member of National Association of Realtors
"No me arrepiento de confiar mis propiedades a Brenda Perez-BP Realty. Me vendio una propiedad y me ayudo a conseguir otra. Ella busca opciones segun su presupesto, hace lo imposible para que el cliente se quede complacido. Haga como lo hice yo confie en BP Realty que en un union con su gran equipo de trabajo se sentira confiado...Muy profesional "
Janet Orta
"El servicio provisto por Brenda fue excelente su trato profesional e integro. Tuvo la paciencia en ayudarme a encontrar y comprar el que hoy es primer hogar. Siempre positiva y con la mejor disposición de ayudarme. Muchas gracias Brenda por todo"
Karla Centeno
"Siempre soñé con tener un hogar propio para mis hijos y para mi. El desconocimiento del proceso me detenía y solo me limitaba a pensar en la posibilidad. Un mensaje de texto Brenda, me abrió las puertas a esa posibilidad y con su ayuda durante todo el proceso pude materializar ese sueño. Desde el primer momento y hasta la fecha de cierre me llevó de la mano en cada etapa. Gracias a a BP Realty y su equipo de trabajo soy dueña de mi pripio hogar."
Edmarie Robles